Our environment
In our environment, there are all our stakeholders - customers, suppliers, employees, owners and more. We influence each other in different ways and therefore it is important that we have a common and open dialogue with each other. For us, that dialogue is important. It allows us to capture what is essential to each of us, and it underlies many of the decisions we make.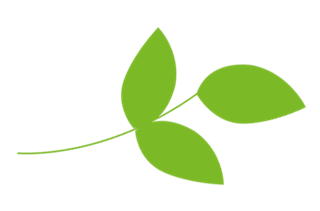 Our owners
The owners have overall responsibility for all sustainability issues at Kranpunkten. They work to secure long-term profitability and develop a sustainable business that can face the future.
Our employees
For us, the most important thing is that our employees enjoy and develop at work. We know that a good working environment, both physically and psychosocially, is a prerequisite for well-being, just as clear leadership and opportunities for skill development are.
Through our employee surveys, which we carry out continuously, we can see that our employees are committed to their work and enjoy their workplaces. This is positive news for us as employers.
However, we have identified a future risk when it comes to recruiting competent personnel to the industry's workshops. That recruitment is becoming increasingly difficult and by accepting high school apprentices we want to arouse interest in the industry and the opportunities on offer.
Our customers
We maintain a constant dialogue with our customers in order to create a picture of how they experience their cooperation with us.
Recurring surveys further supplement that picture, and there we can see that satisfaction is high among our customers, who mainly consist of companies in the construction industry.
Criteria such as price are important to most people, but at the same time we can see that soft values ​​such as treatment, service level and not least environmental work play a decisive role for many in the choice of machine suppliers today.
Our suppliers
In order for the deliveries of our products and services to function optimally, we are dependent on suppliers. They are an important part of our value chain and in our purchasing work we continuously evaluate their performance.
We mainly prioritize the suppliers who live up to our high standards, but at the same time continue to cooperate with suppliers who have not yet made it all the way, but who show through action that they are on their way.
The society in which we operate
We strive to always have a good relationship with associations, authorities and with the neighbors who are in the vicinity of our depots. Our ambition is to be a professional actor who takes responsibility for the society in which we operate.